Texprocess Americas will return to "The A" in 2023 for a remarkable edition, and we want you to enjoy your stay while you're off the show floor. Therefore, we prepared a little city guide where you can find important information about the city and things to do during your spare time.
Are you ready to explore and get the most from the beautiful city of Atlanta? 
Facts about Atlanta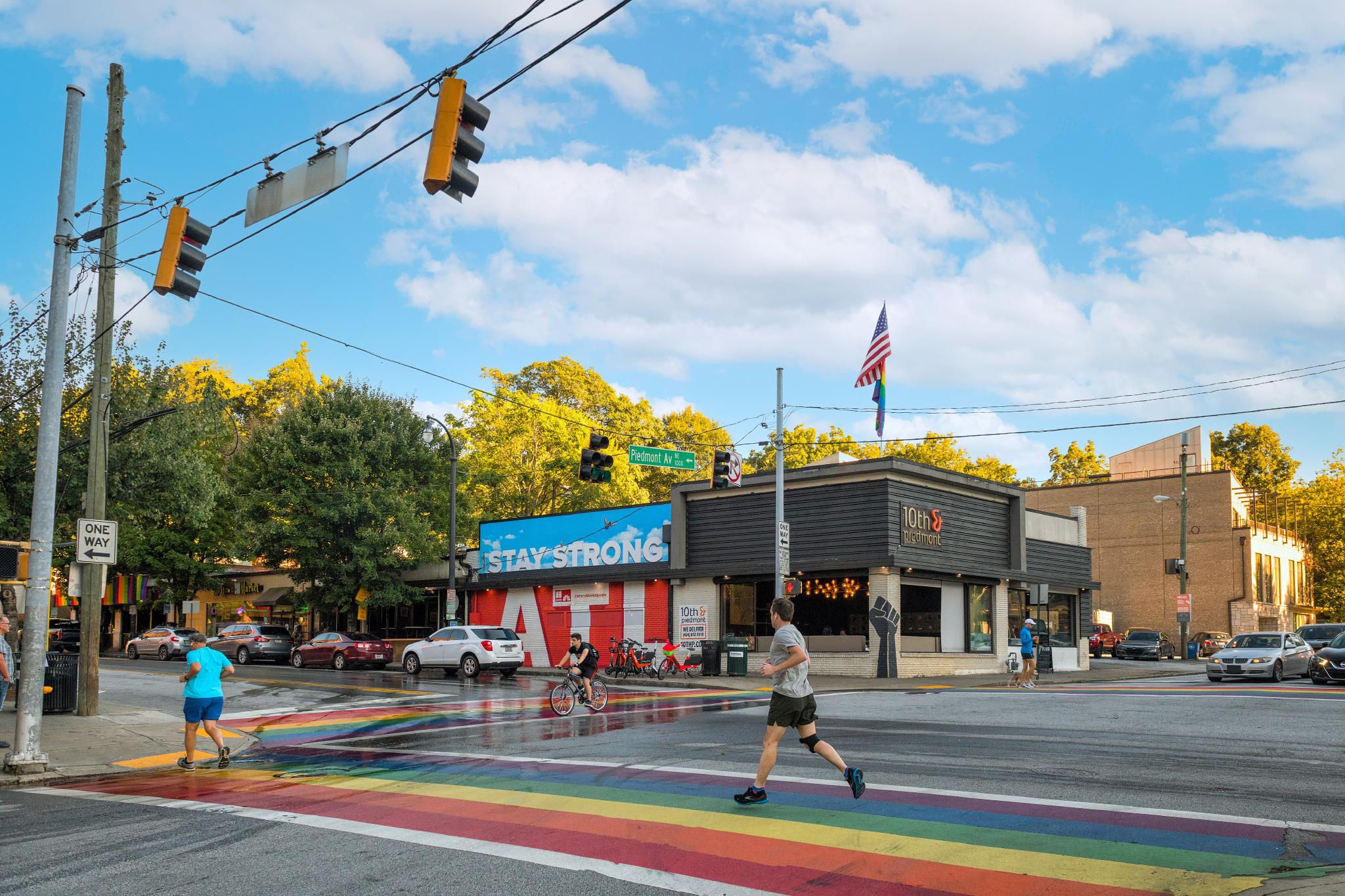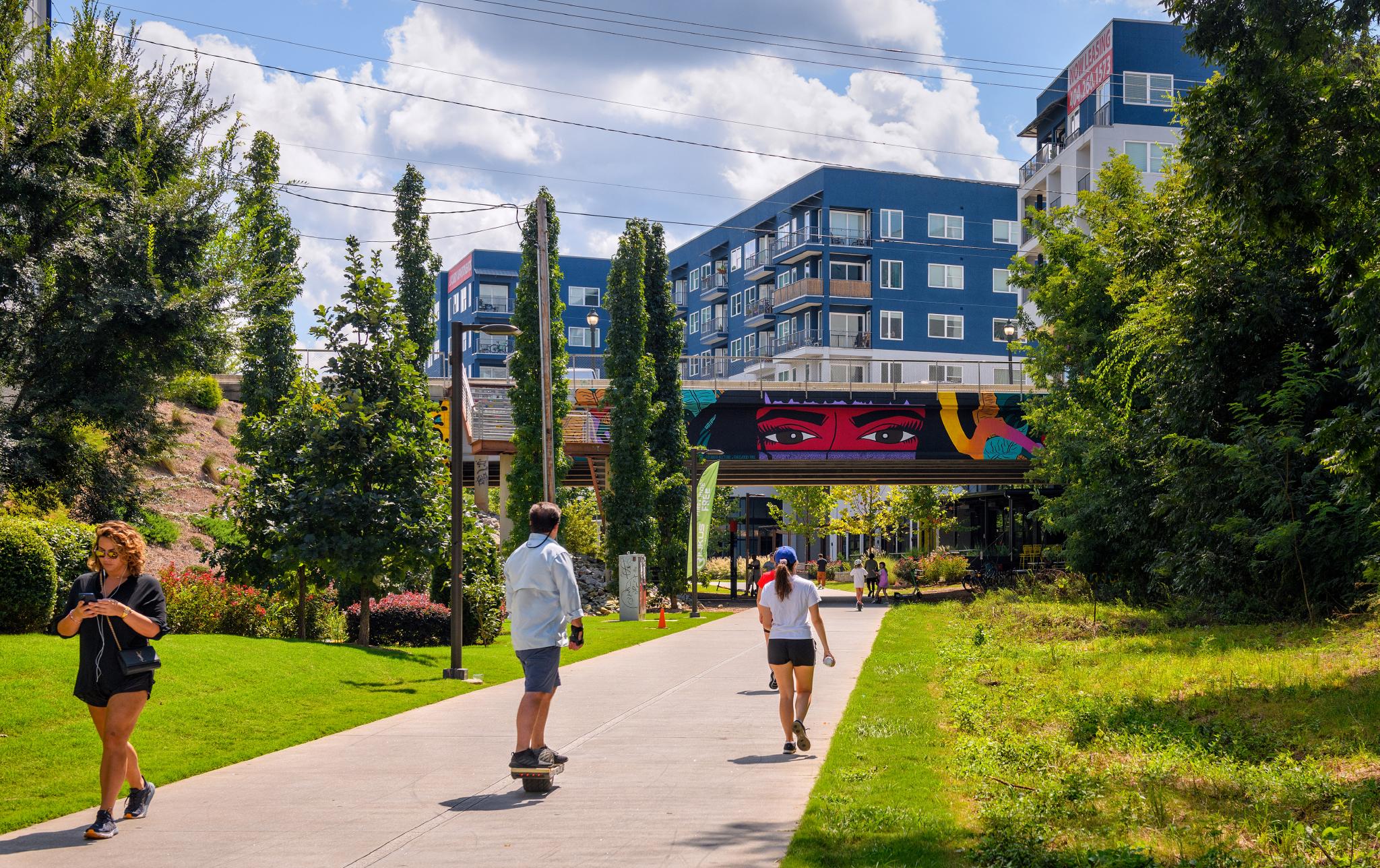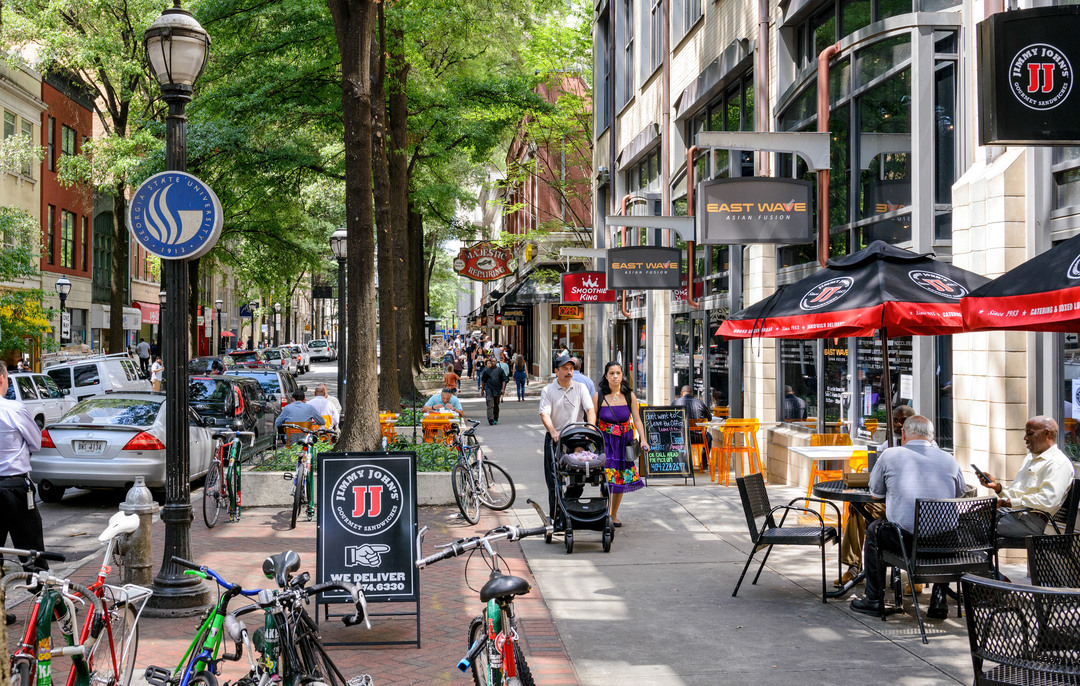 Atlanta was #4 out of 10 on National Geographic's "Best of the World 2022" List for travel and events – and was the ONLY U.S. city to make the list at all!


Atlanta, AKA "the City in a Forest" has been recognized as the most heavily forested urban area in the United States, with 47.9% of the city covered by trees. There are tons of hiking, biking and walking trails in and around Atlanta, including the Beltline, which is one of the largest, most wide-ranging urban redevelopment programs made up of connected parks in the United States.


The city has 71 streets named with a variation of the "Peachtree" word.  Peachtree Avenue and Peachtree Street - widely known for Margaret Mitchell's house (writer of Gone with the Wind) are among them. Take a Segway tour to view some of the amazing architecture and explore the many historic neighborhoods of Atlanta!


Are you a Hip-Hop fan? If you're not, your kids are - for sure! So you must know Atlanta is the home of hip-hop greats like Outkast, Ludacris, Gucci Mane, CeeLo Green, Waka Flocka, and Killer Mike, among many others.


Atlanta is the biggest emerging market in the US for film production. The city has been the location for big productions such as Anchorman 2, The Hunger Games, The Walking Dead, Ant-Man, Captain America: Civil War, and many more!


The city ranks third place when it comes to the concentration of the Fortune 500 Companies in the country. What a great city to host a great event, huh?
Activities & Attractions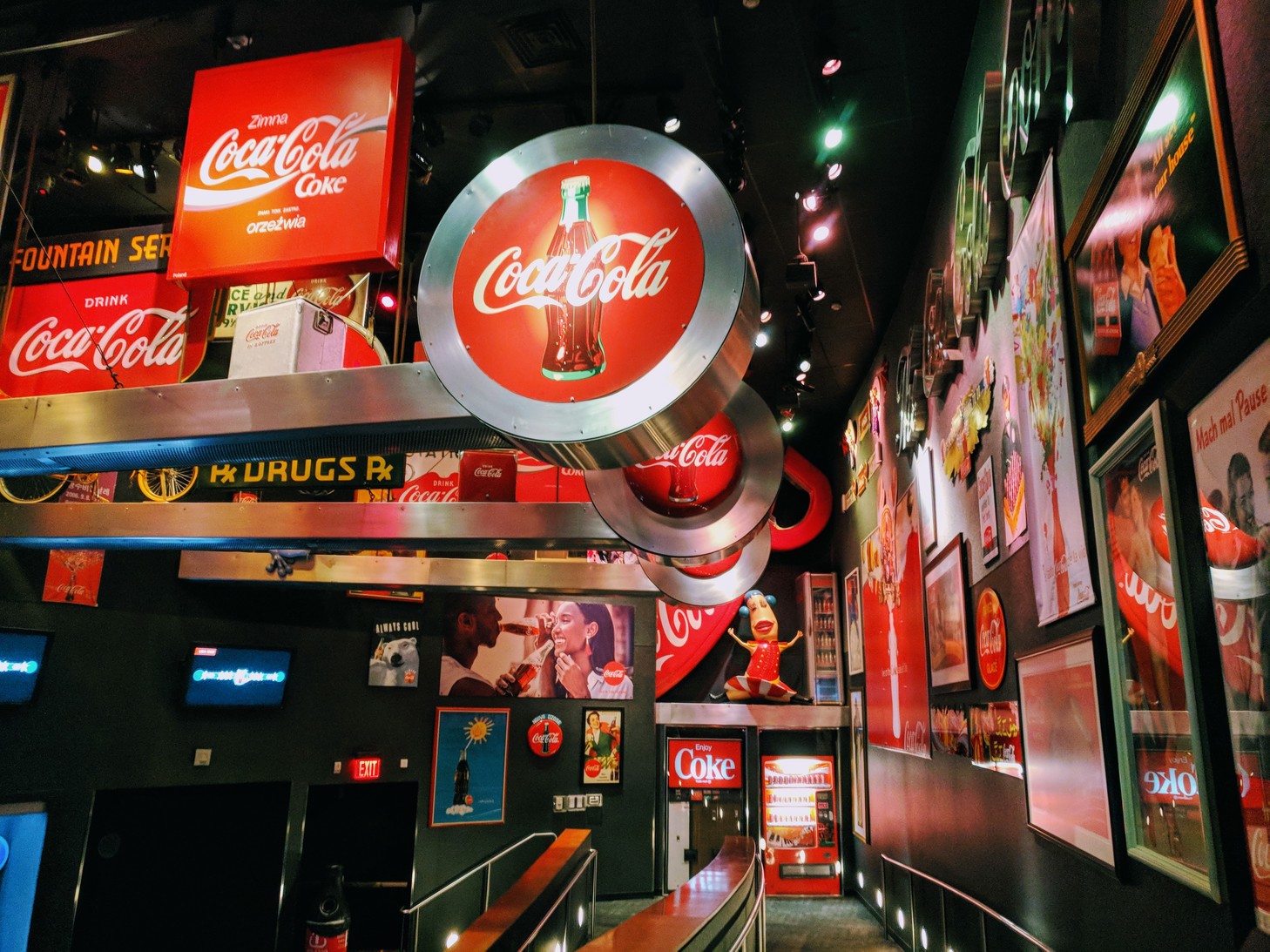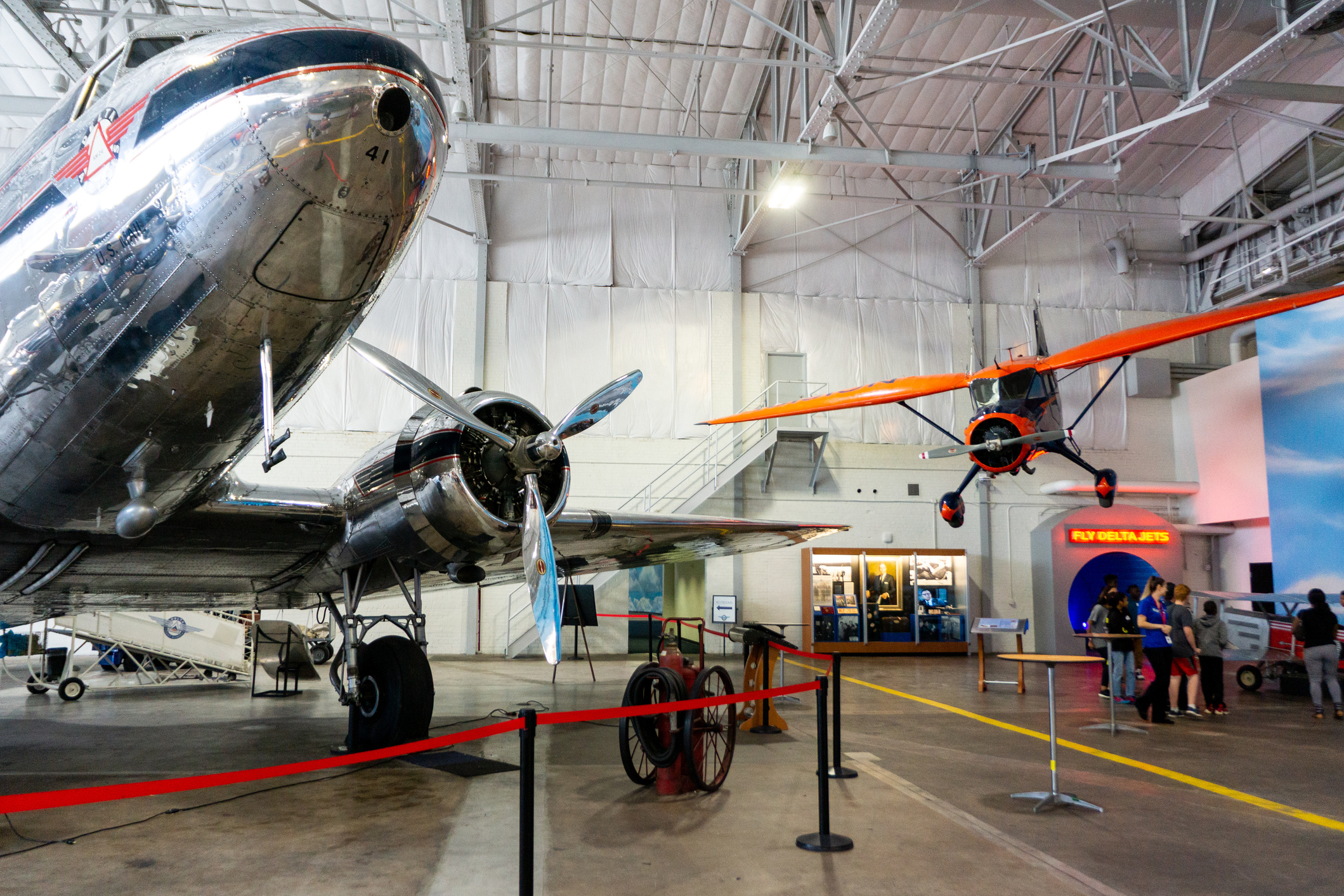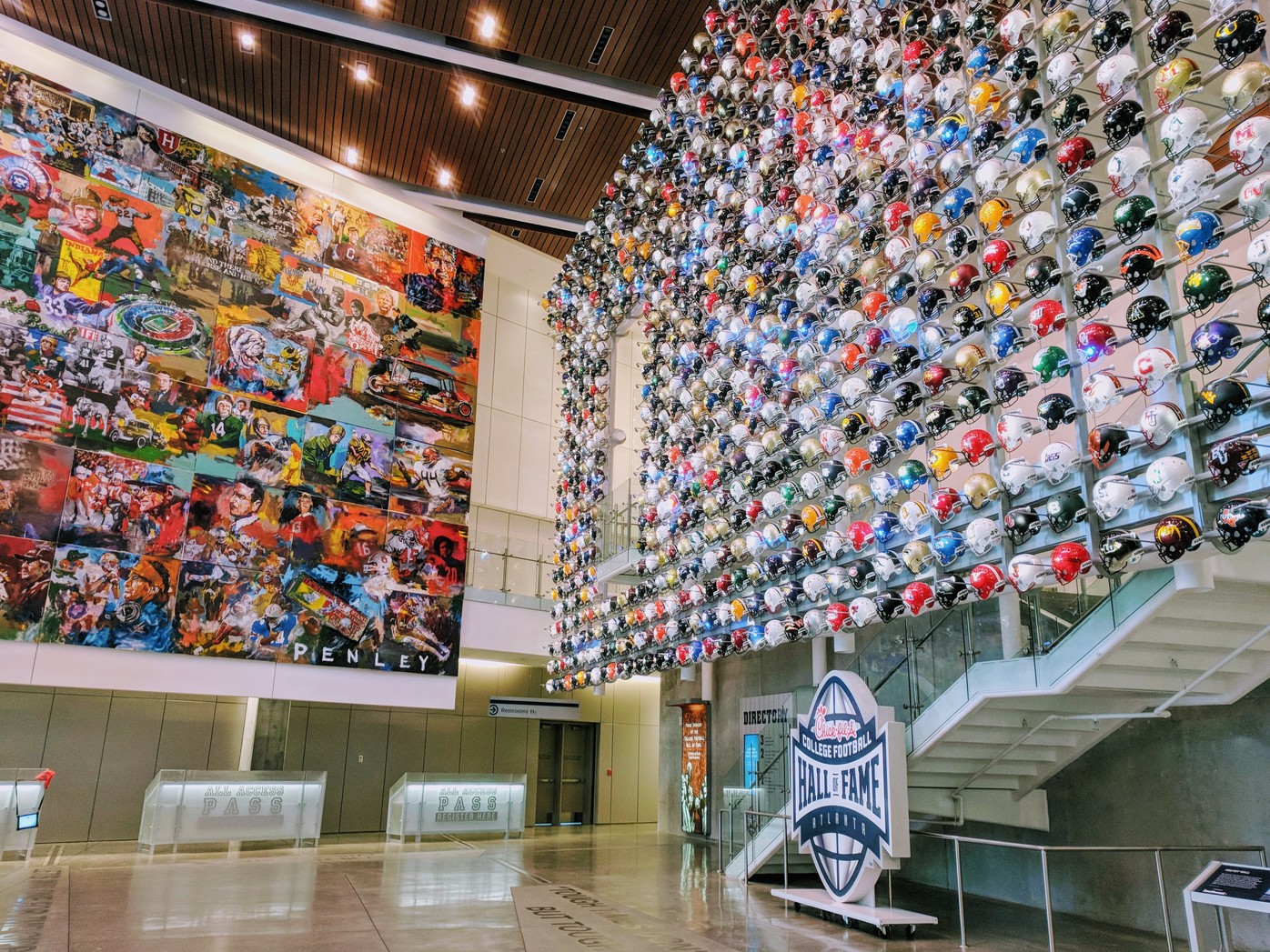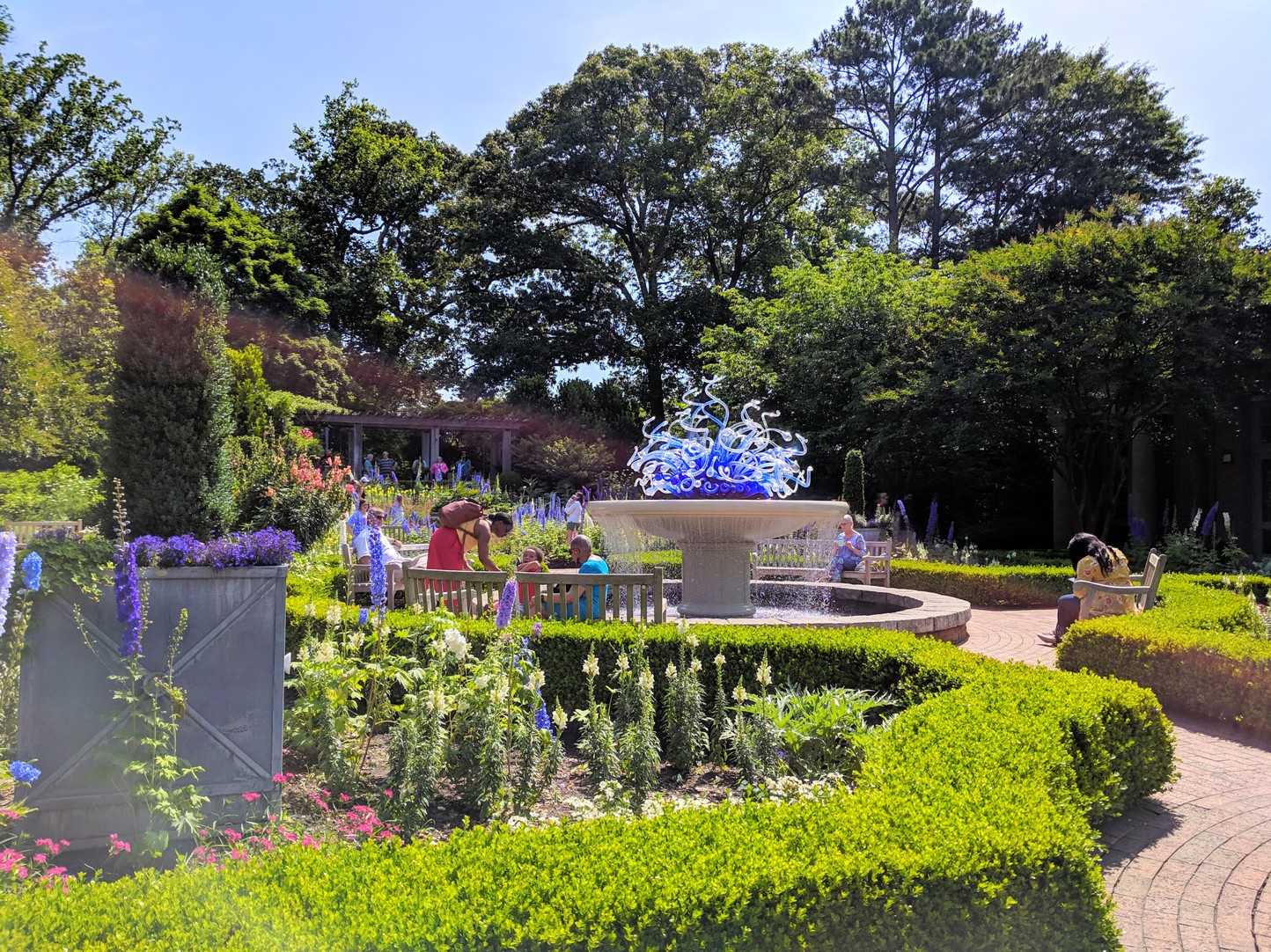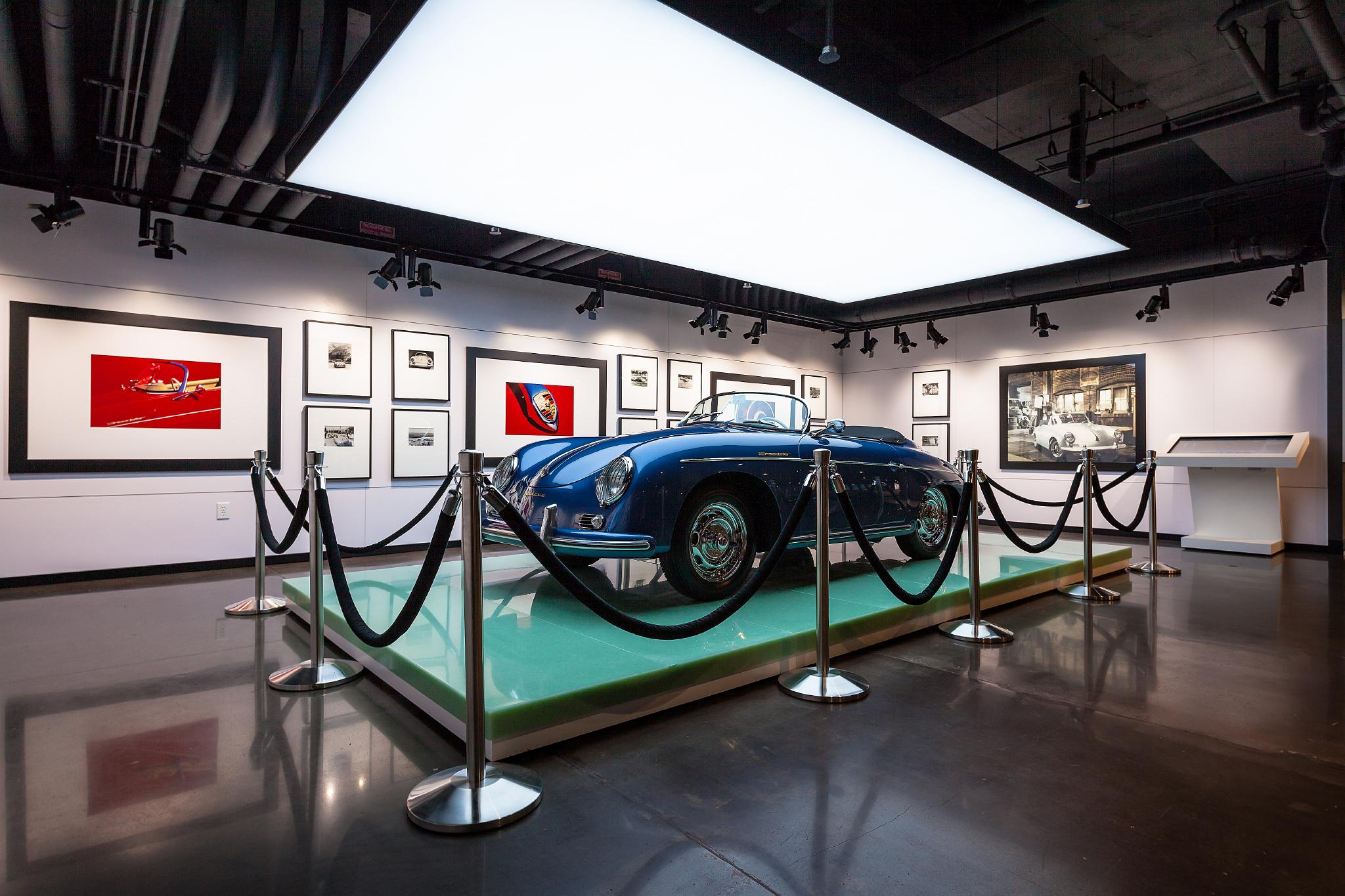 Georgia Aquarium
Dive into the nation's largest aquarium with over 10 million gallons of fresh and saltwater!  Visit Georgia Aquarium to explore and enjoy its galleries, shows, animal interactions and encounters, behind the seas, and more!
Address: 225 Baker Street Northwest, Atlanta, GA
Website: www.georgiaaquarium.org
College Football Hall of Fame
95,000 square feet. A 45-yard indoor football field. More than 50 engaging and interactive exhibits. A shrine to the greatest to ever play or coach the game. All in the heart of downtown Atlanta.
Address: 250 Marietta St NW, Atlanta, GA 30313
Website: www.cfbhall.com
National Center for Civil and Human Rights
The National Center for Civil and Human Rights, which opened in 2014, is a museum and human rights organization in Atlanta that inspires people to tap their own power to change the world around them. The Center's iconic exhibitions feature the papers and artifacts of Dr. Martin Luther King, Jr.; the history of the US civil rights movement; and stories from the struggle for human rights around the world today.
Address: 100 Ivan Allen Jr Blvd NW, Atlanta, GA 30313
Website: www.civilandhumanrights.org
World of Coca-Cola
Do you want to have some fun? What about tasting different fizzy drinks from around the world? Yes, you can do it and much more, including finding out Coke's secret formula, during your visit to the World of Coca-Cola.
Address: 121 Baker St NW, Atlanta, GA 30313
Website: www.worldofcoca-cola.com
Atlanta Botanical Garden
The Botanical Garden is the perfect place to relax and recharge your batteries for the next day's show. The place is renowned for its 30 acres of outdoor gardens, plant collections, beautiful displays, and spectacular exhibitions. Nature lovers must go!
Address: 1345 Piedmont Ave NE, Atlanta, GA 30309
Website: www.atlantabg.org
Delta Flight Museum
The Delta Flight Museum is a 68,000 square-foot facility at the airline's world headquarters in Atlanta, featuring five historic aircraft, and hundreds of items tracing Delta's history and the development of commercial aviation.
Address: 1060 Delta Blvd, Hapeville, GA 30354
Website: www.deltamuseum.org
Centennial Olympic Park
Pay homage to Atlanta's Olympic legacy, take a selfie with the Olympic rings, splash around in the Fountain of Rings, enjoy a nice picnic, or play on the lush green space with Downtown views in every direction. Many of Atlanta's top attractions, restaurants, and venues are only steps away.
Address: 265 Park Ave W NW, Atlanta, GA 30313
Website: www.gwcca.org/centennial-olympic-park
The Porsche Experience Center
1.6 miles of skill-focused, purpose-built driving that is designed to test drivers and the famed functionality only a Porsche can offer. With multiple driving tracks, the Heritage Gallery museum, and on-site dining, The Porsche Experience Atlanta has something for everyone!
Address: One Porsche Drive, Atlanta, GA 30354
Website: www.porschedriving.com/atlanta
SkyView Atlanta
Ride a SkyView Atlanta gondola to experience the city from 20 stories up. It's a thrilling view during the day and a breathtaking sight at night. You'll see everything from Stone Mountain Park to Midtown's Georgia Tech campus.
Address: 168 Luckie St NW, Atlanta, GA 30303
Website: www.skyviewatlanta.com
Shopping & More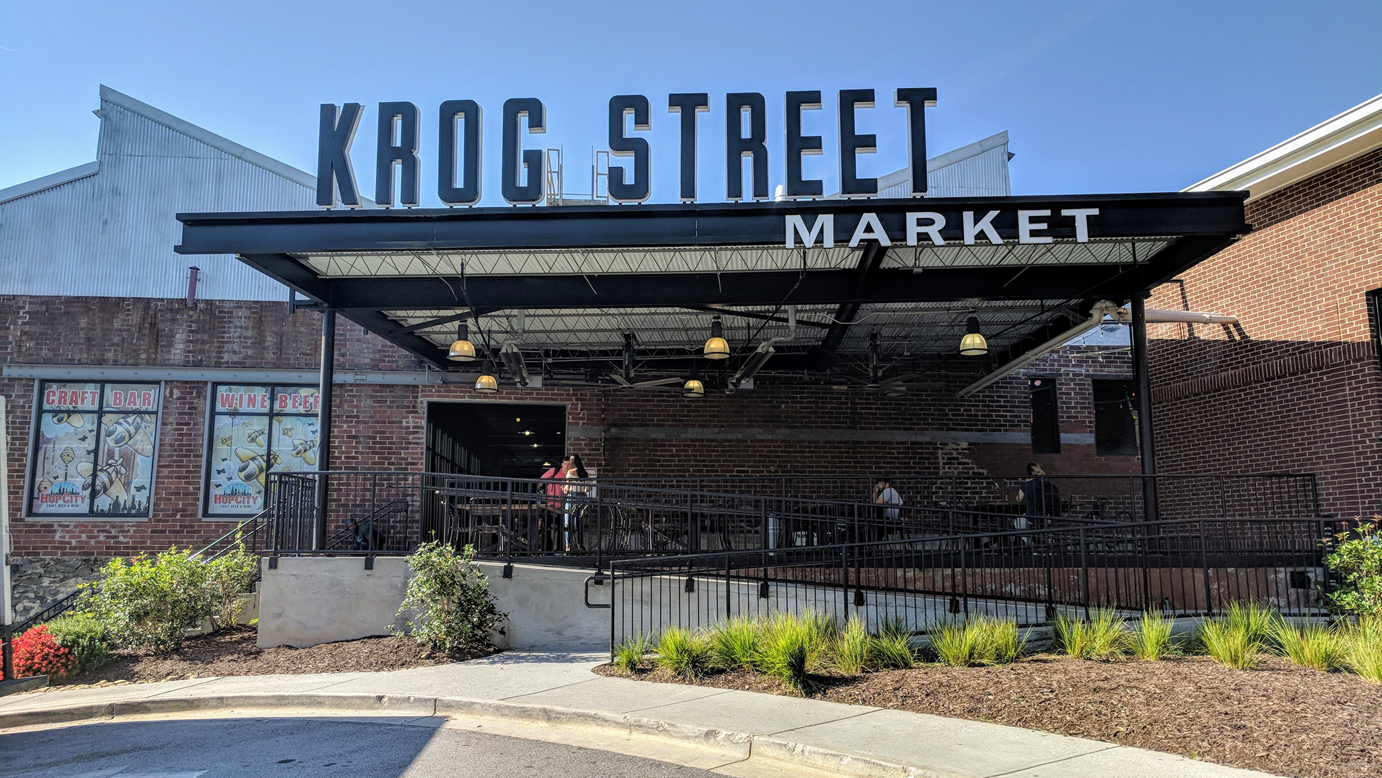 The Municipal Market or Sweet Auburn Market
Founded in 1918 as an open-air market, the Municipal Market (known locally as Sweet Auburn Curb Market) resides on the border between downtown Atlanta and historic Sweet Auburn. The market features dozens of local shops and food stalls offering everything from fresh produce, seafood, and meats to baked goods, sweets, and local restaurants serving Vietnamese, soul food, pizza, and Cajun and Creole cuisine. Restaurant stalls change often here, so it's best to check online before heading over.
Closed Sunday and Monday. Easily accessible via the Atlanta StreetCar.
Address: 209 Edgewood Ave SE, Atlanta, GA 30303
Krog Street Market
Krog Street Market, nestled in the heart of Inman Park, is a food hall housed in a restored factory. Krog Street Market is home to market stalls featuring prepared foods, produce and gourmet treats. Locals love Krog Street Market for shopping, visiting and dining. 
Address: 99 Krog St., Atlanta, GA 30307

Ponce City Market
Nestled in the Old Fourth Ward along the Atlanta BeltLine Eastside Trail, Ponce City Market is one of Atlanta's favorite gathering spots. In 2014 Ponce City Market began reopening the fully renovated old Sears & Roebuck building, dating to the 1860s, populating it with retail, office space and dining. Most recently it opened a residential section with flats easily accessible to dining, shopping and work.
Address: 675 Ponce De Leon Ave NE, Atlanta, GA 30308

Restaurants, Bars & Nightlife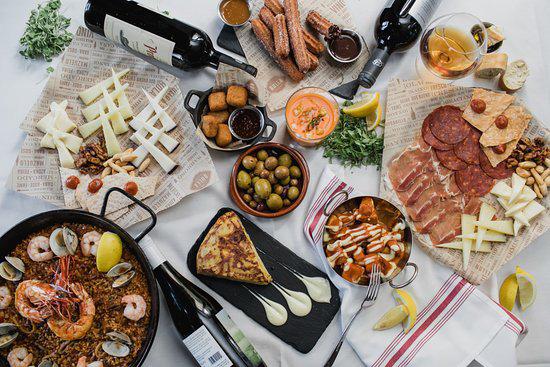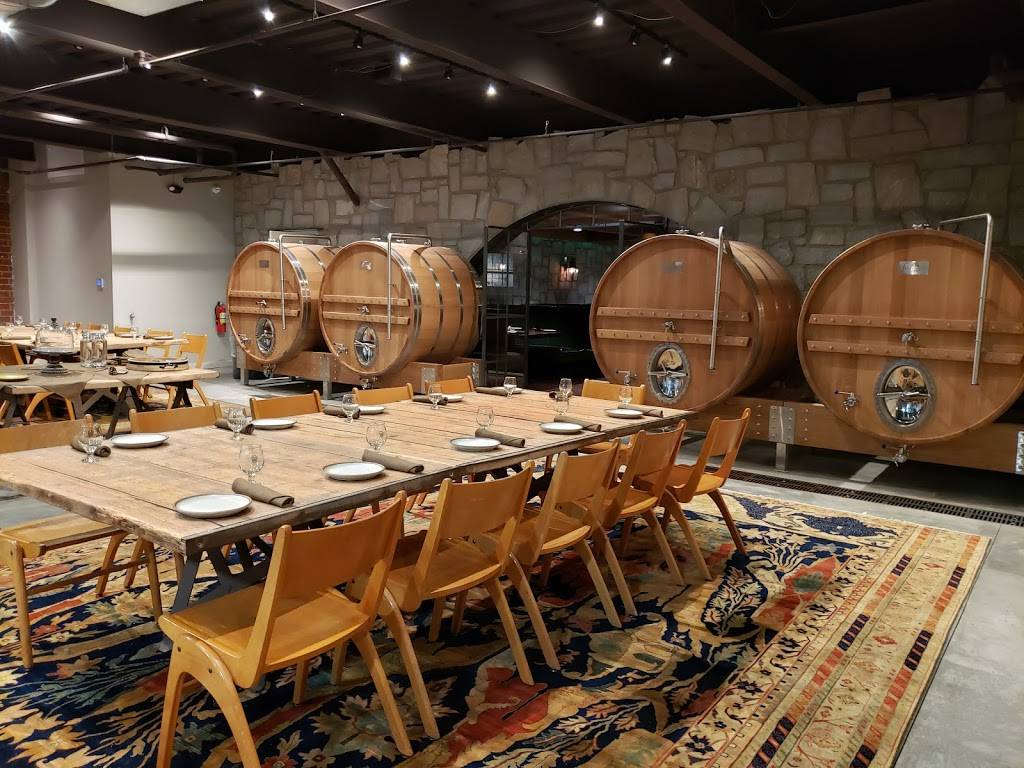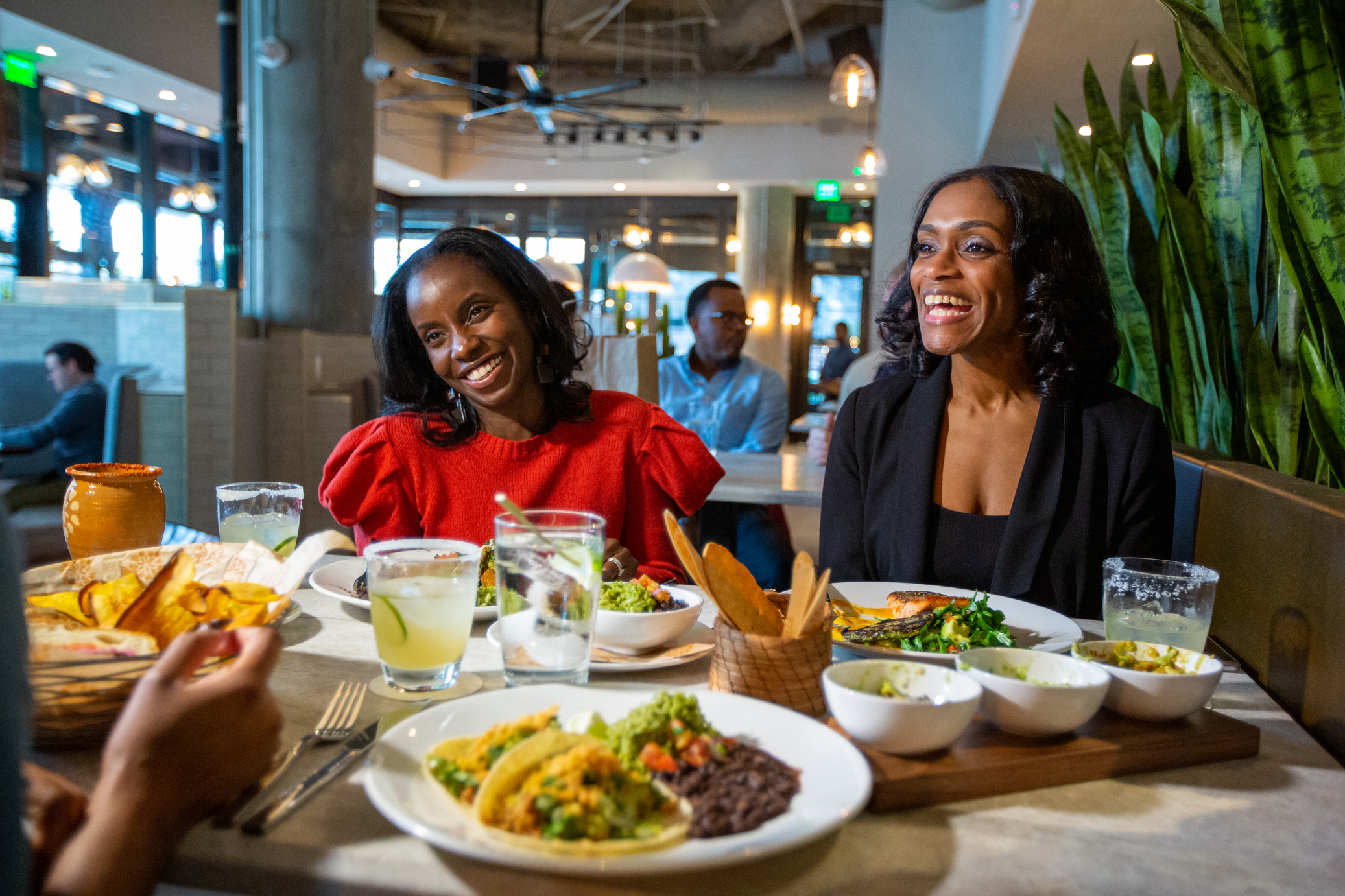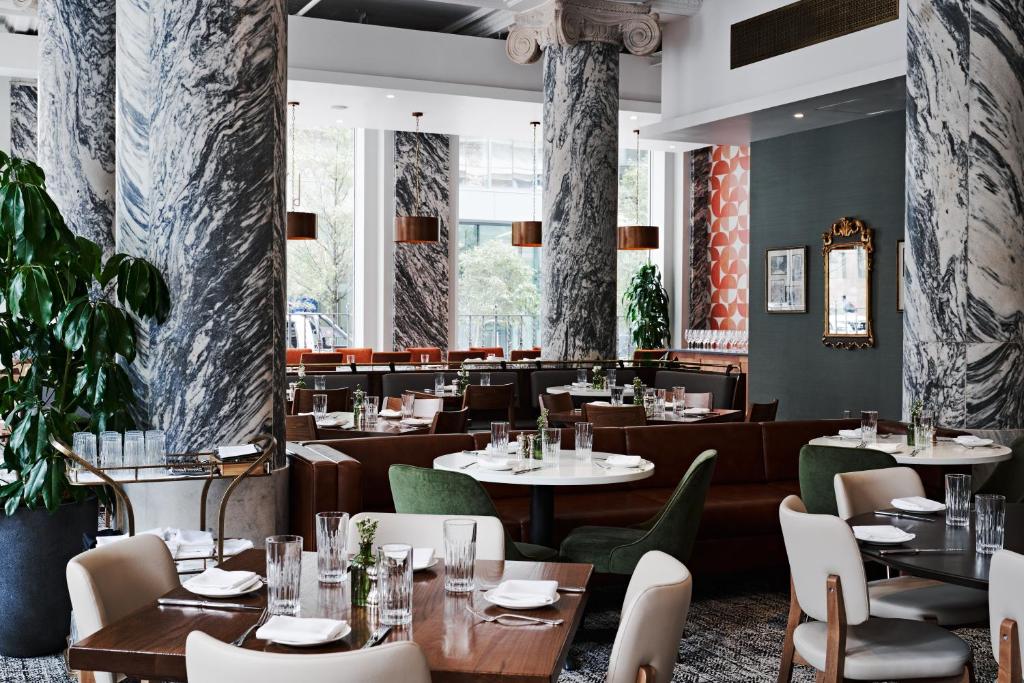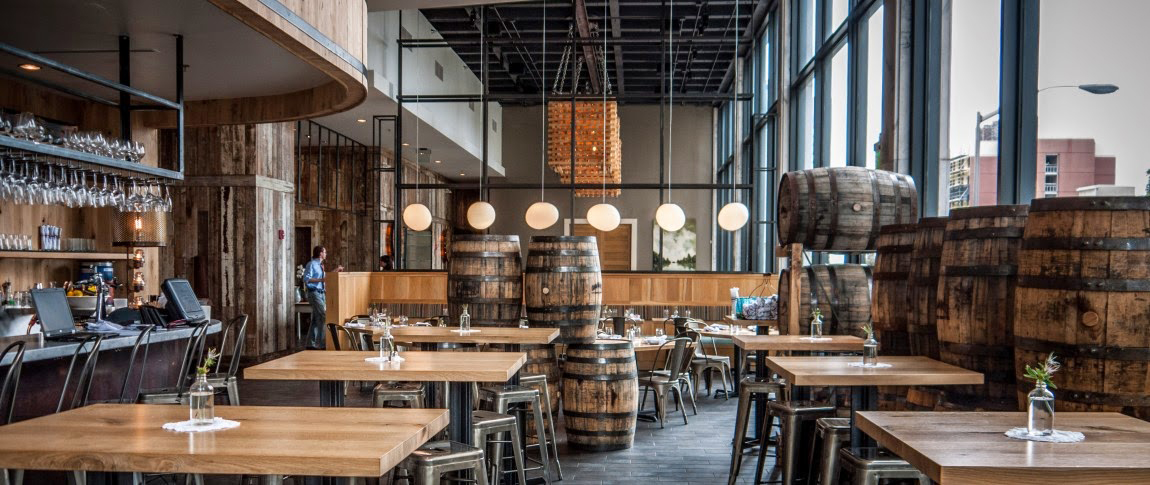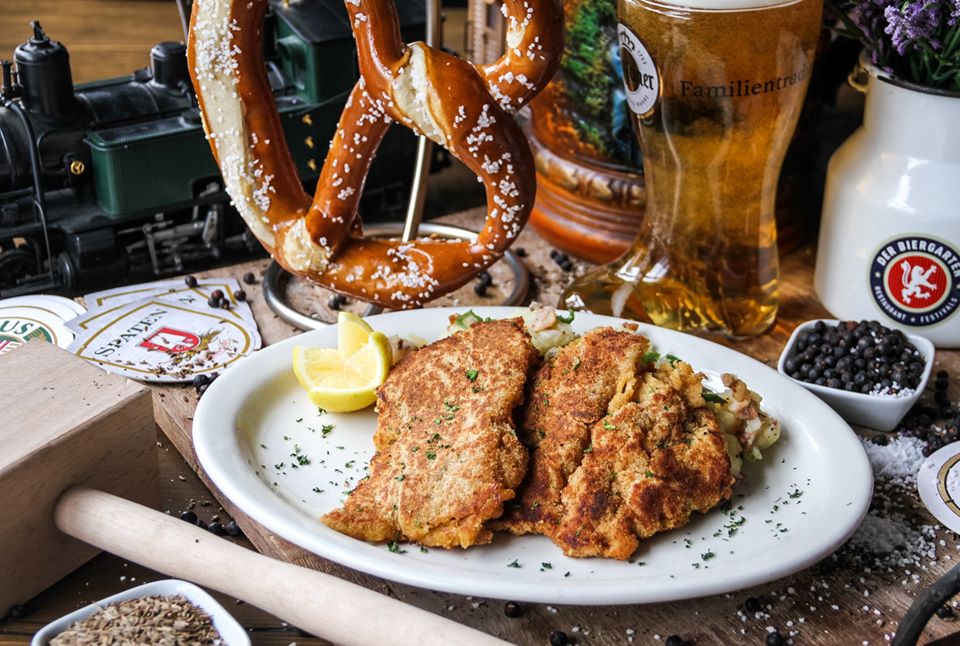 After a busy day on the show floor, treat yourself to a great meal and a night on the town! Check out the selection we created especially for our attendees, all just a quick walk or ride from downtown.

Alma Cocina
Modern Mexican fare and cocktails located in Downtown Atlanta. Enjoy delicious dishes and fantastic service. Bright, fresh ingredients and regional influences shine through lunch tortas and taquito spreads, our seasonal guacamoles and salsas, and traditional chicken mole Oaxaca full of rich flavor. Sample from the most diverse tequila selection in the city and an inventive cocktail list while we deliver a destination dining experience to remember – reopening April 2022.
Address: 191 Peachtree St NE, Atlanta, GA 30303
Phone: 404-968-9662
Bacchanalia
One of the most celebrated restaurants in the city, Bacchanalia features contemporary American Cuisine from the chefs Anne Quatrano and Clifford Harrison. The entire menu relies on organic ingredients sourced from the chefs' farm, creating a unique dining experience for the guests.
Address: 1460 Ellsworth Industrial Blvd
Phone: 404-365-0410
Bold Monk Brewing Co.
Like your favorite piece of music or your most prized work of literature, the Bold Monk exists to bring comfort in your time of leisure. Bold Monk is a place to simply be…to be satisfied, to be joyous, to be connected, to be well.  To be yourself. In their restaurant, brewery, bookstore, coffee house, and beer garden, you'll find your space.
Address: The Complex, 1737 Ellsworth Industrial Blvd. NW, Building B, Atlanta, GA 30318
Phone: 404-390-3288
By George at The Candler Hotel
Serving breakfast, brunch, and dinner in Peachtree Street's most elegant dining room, By George offers sophisticated cuisine in the spirit of classic Contemporary American cooking.
By George offers a pure, classic cuisine—largely influenced by Contemporary American cooking—spearheaded by two-time James Beard Award-winning Chef Hugh Acheson. To match Acheson's food will be an extensive wine program helmed by accomplished sommelier Steven Grubbs and keen cocktails from the talented hands of Kellie Thorn.
Address: 127 Peachtree Street NE, Atlanta, Georgia 30303
Phone: 470-851-2752
Bulla Gastrobar
Featuring a bar and open kitchen, the place serves quality gastronomic creations made with the finest and freshest flavors, along with hand-crafted cocktails and an impressive wine list. A great place to celebrate with business partners and peers!
Address: 60 11th Street NE
Phone: 404-900-6926
Der Biergarten
The menu here features traditional German pub foods such as brats, pretzels with mustard, and strudels. German beers are on draft like Weihenstephan, Warsteiner, and Spaten. There may or may not be live music on any given night on the patio.
Address: 300 Marietta St NW, Atlanta, GA 30313
Phone: (404) 521-2728
No Mas! Cantina
No Mas! is downtown Atlanta's answer to amazing Dining and Shopping in the Castleberry Hill Historic + Art district.  No Mas! has become a cultural oasis, with several businesses revolving around Mexico, all under one roof.  It has become a mainstay of visitors looking for something to do within walking distance of all downtown attractions.  With 350 seats in the main restaurant, 80+ Tequilas, fresh desserts, every type of coffee, breakfast daily in the cafe, and shopping in the Artisan Market from over 500 artisans of Mexico, there is something for everyone at No Mas!
Address: 180 Walker St. SW Ste. B, Atlanta, GA 30313
Phone: 404-574-5678
Northside Tavern
The Northside Tavern was built in the 1940's as a neighborhood grocery store/gas station. Today, Northside Tavern has evolved into a lively musical gathering spot known for its blues and has become a fixture of the area, even voted #9 of the 50 Best Bars in Atlanta by Atlanta Magazine.
Address: 1058 Howell Mill Rd N.W. Atlanta, GA 30318
Phone: 404-874-8745
Stats Brewpub
STATS features a classic American menu that includes something for everyone. The unique take on tried-and-true favorites is sure to please every palate. Find your favorite beer, cocktails, and wine at every turn while enjoying your favorite sporting event on one of their 70 high-definition televisions.
Address: 300 Marietta Street, Atlanta, GA 30313
Phone: 404-801-3258
The Tabernacle
Located in Downtown Atlanta's Centennial Olympic Park District, The Tabernacle building has a rich & storied history. Opened in 1910 as The Broughton Tabernacle; Dr. Leonard Gaston Broughton was the pastor and a physician. Dr. Broughton started the Georgia Baptist Medical Center and nursing school, which began as the Tabernacle infirmary with three beds. The Third Baptist Church was an active congregation with over 4000 members. The congregation relocated during the mid-eighties and the building lay vacant until the 1996 Centennial Olympic Games, when it was converted into a House of Blues club. Now operated by Live Nation, The Tabernacle houses a variety of concerts and events regularly.
Address: 152 Luckie Street NW, Atlanta, GA 30303
Phone: 404-659-9022
White Oak Kitchen & Cocktails
White Oak Kitchen & Cocktails adds a creative zest to dining and events in downtown Atlanta. The kitchen at White Oak prepares food that reflects the dynamic contradictions of Southern life. The merging of contemporary with traditional, simple with complex, and rural with metropolitan are represented in a menu that requires precise methods of production, yet results in plates that appear simple and familiar.
Address: 270 Peachtree St NW, 100, Atlanta, GA 30303
Phone: 404-524-7200
For more information about what to do, where to eat, what to see, special events and discounts, and more while in Atlanta we encourage you to visit the Atlanta Convention & Visitors Bureau website at www.discoveratlanta.com.