Texprocess Americas – where sewn products manufacturers, suppliers, and service providers come together for three days of education, networking, and business development. Explore the exciting schedule of events and show features.

Symposium
The highly acclaimed Symposium gives attendees the opportunity to listen and learn from industry leaders and subject matter experts as they discuss some of the most pivotal advancements in research and technology and shed light on the current global economic state and its effects on the Sewn Products Industry.
Student Research Poster Program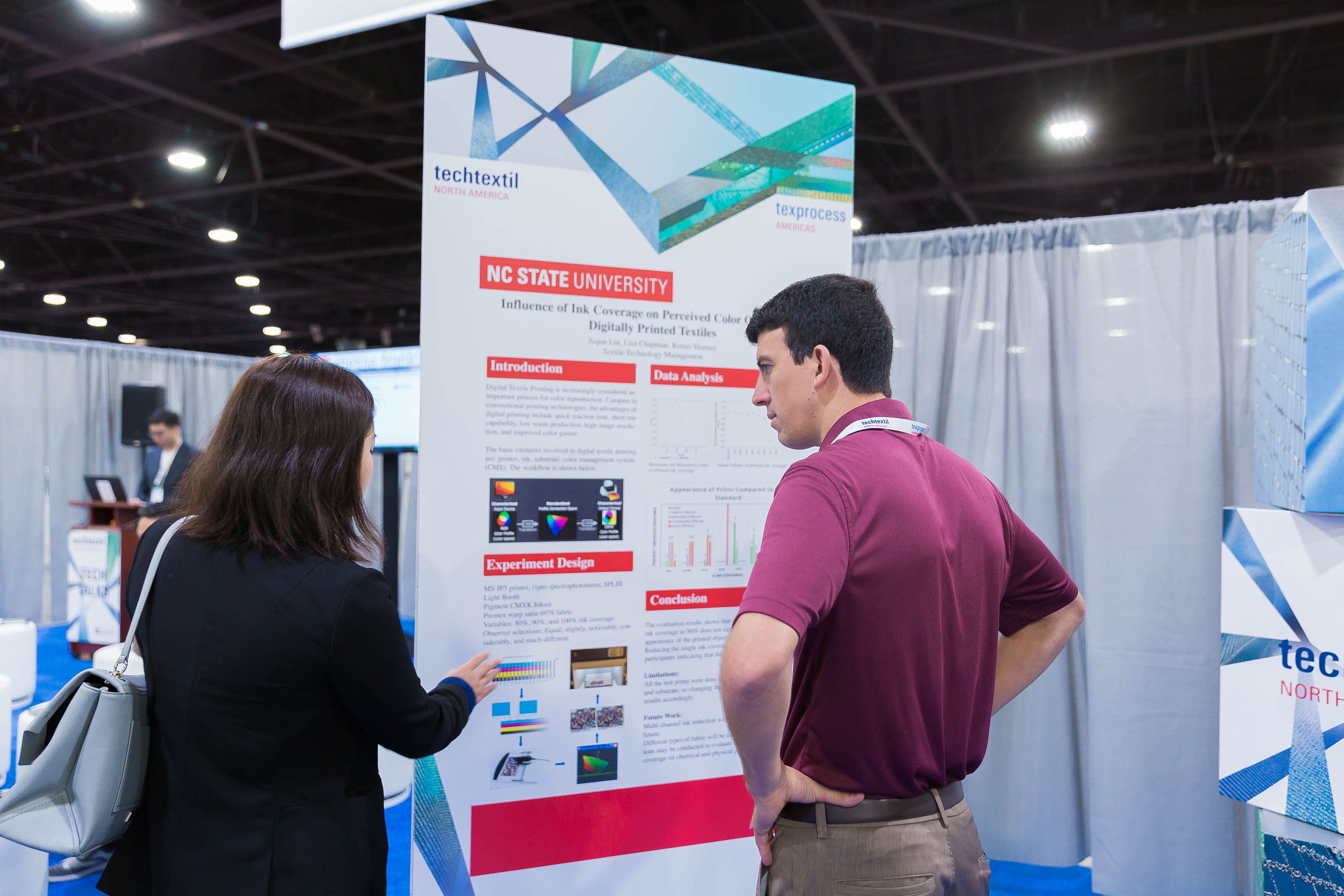 The Student Research Poster Program has become a must-see show floor attraction at Texprocess Americas and Techtextil North America. Featuring the latest scientific developments in sewn products design, manufacturing and related fields, as well as technical textiles and nonwovens, The Program attracts students from across the globe who are involved in both undergraduate and graduate-level research and textile innovation.

Participating students will have a platform to share their research findings with peers and potential employers/sponsors on the show floor, and could even be selected to present their research in front of a captive audience during the three days of Tech Talks, a technical learning forum led by industry experts.